> Back
I was originally recommended to Sarah by a friend for a healthy sustainable off-season meal plan.  It became very clear early on how committed to her clients Sarah is, and how motivating and caring she is.
Sarah is something special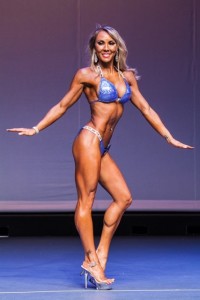 This actually inspired me to compete again!  I have competed before with other coaches but Sarah is something special.  We kept in contact almost daily, and she provided me with answers to my questions almost immediately throughout the whole prep, as well as posting me her theme wear to borrow!
Sarah was always there for me all hours of the day or night.  She always gave me positive energy that would always lift my spirit if I was doubting myself or questioning my progress.
… so helpful and supportive
I was most impressed with how comprehensive the Peak Week and post-competition reverse dieting and training regime was.  This is where I struggled last time I competed and it was so refreshing to know that Sarah valued this part of the journey so highly and was so helpful and supportive.
With her coaching, Sarah provides weekly expert advice and on-line progress surveys, frequent telephone calls, and is available 24/7.  She was also comp prepping at the same time, and never put her own clients second.
She has become somebody I look up to, and would call a mentor and a friend.  Sarah is inspirational and so supportive.  Sarah and her team work closely to provide the best nutritional and training programs to achieve absolutely the best results no matter what your goals are.
I would recommend Sarah to anybody
The training programs are challenging, but fun, and change every few weeks, which I loved.  I would recommend Sarah to anybody wanting online competition prepping, or even just guidance with training or maintaining a healthy lifestyle.
Even though my competition season is over, I know Sarah is somebody I will always keep in touch with.  I am feeling the healthiest and happiest I have ever been.
Thanks for being amazing.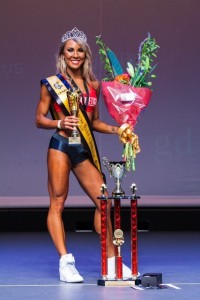 Sara Stockham
Adelaide South Australia
ANB SA Muscle & Model Extravaganza
Overall Fitness Model Champion – April 2016
> Back